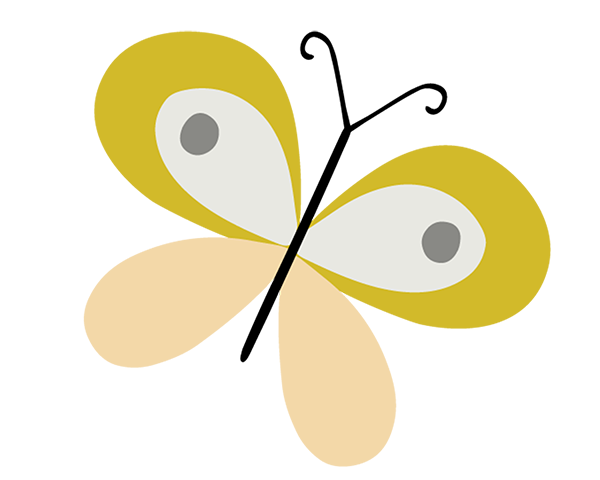 Frequently asked questions
How do I book our photo shoot?
Call, contact me through this website on the 'contact us' page, text or email me at lindsay@thefamilyphotographer.co.uk to secure a date and time which is convenient for your family. I ask for 50% of your package price to be paid at time of booking as a deposit.
How can I pay the deposit?
Once you have decided on a date for your photo shoot I send over an invoice via email, on the invoice are my bank details. Most people pay via bank transfer, alternatively you can arrange to call in to the studio and pay in cash.
Do I have to pay for the whole shoot package at time of booking?
No you can choose to only pay the deposit, the remainder can be paid on the day of your shoot. I do offer payment options to pay by instalments, please ask about this before you book.
When should I book a newborn shoot?
Once you know your babies due date after your 20 week scan.
We would like our family photo shoot outside, is that possible?
Yes I will be more than happy to meet you at a place where your children can relax. A wood or beach, there are plenty of places near to Colchester.
Do I have to pay extra to have a shoot outside?
If its within the Colchester area I do not charge any extra for petrol, if it is outside of Colchester I charge 45p p/mile.
Can we bring our dog to the shoot?
Yes, dogs are more than welcome to family photo shoots as they are part of the family and they help everyone to relax during the shoot.
What should we wear for our shoot?
I will send you over some suggestions via email but generally I would say avoid any clothing which have logo's on them, as this is distracting in the picture and also it can date an image.
My son is Autistic he may feel nervous about the shoot, do you have any suggestions?
If you are at all concerned about anyone feeling nervous about coming to the studio I would encourage you to visit with them a few days before the shoot so they can look around and meet me before the day of their shoot. I do everything I can to make everyone feel relaxed. Every shoot is focused around the needs of the children and we will stop and start depending on the needs of the child.
If I have to postpone our family shoot am I able to move the shoot to another day or will I have to pay extra?
Sometimes life throws us a curve ball and things need to get moved to another day. Of course in any emergency I will try to accommodate you dependent on the circumstances. Please check T&Cs for more details.
Is there a toilet?
Yes there is a unisex toilet downstairs.
Is there parking?
Yes you can park off road by the building in any of the spaces 1-11, if there are no spaces you can park in the road by Colne Valley Vets just opposite.
Are you near a train station?
Yes Colchester Hythe station is just round the corner from the building, a five minute walk away.
How many shots do you take during a family photo shoot?
I take a mix of images throughout the shoot, some are individual shots and others are group shots. Some of the children with parents, siblings together, mum with children, dad with children etc
After the shoot what happens next?
Within 5-7 days I will send you over a link via email, you click on the link and it will open up a gallery of low resolution proof images with a copyright mark. This gallery is to show you all the images taken during the shoot. You simply choose which images you want and email me with your choice, each image has a file number.
How do I find your studio?
I will send you over directions when you book, or type in The Family Photographer to Google Maps.
What do the following words mean?
Resolution – Digital images are made up of thousands of pixels (blocks of colour) and the number of pixels in the image will determine how high the images resolution is. The higher the resolution the clearer the image and the better it will look in print.
Proof Image – Is an unfinished image taken straight from the camera, they are images which need to be individually edited.
Watermark – Is a copyright mark put on the low resolution small images in the gallery, this is to stop anyone copying or downloading any unfinished images.
T&Cs – Terms and conditions
Can we keep copies of the proof images?
No, the proof images are unfinished images I only send my clients finished edited images which have been paid for.
Are my images shared online?
In order for me to keep my website fresh and let others see the types of images I take, your images may be shared online via my website, my blog or via social media. I do not use names so everyone is kept anonymous. If you do not wish your images to be shared then please let me know at time of booking.
Can we buy more images if we want to?
Yes, even if you have paid for a specific package you can buy as many extra images as you like, I will send you over a price list via email.
What happens if we arrive early?
I politely ask you to arrive at the time we have arranged, if you arrive early it's probably best you wait in your car or go for a short walk by the river. My shoots are scheduled to fit families in at certain times. All photoshoots are by appointment only.
Book your photoshoot today!
If you'd like to make a booking, or if you've got a question, please feel free to contact us today. Visit the studio for a chat and a cuppa but please arrange this before hand to make sure I am available when you want to call in.
Use the button below to book a shoot, include as much detail as possible about the types of images you would like - we'll get back to you as soon as possible. We have payment options to suit you, ask about paying by instalments.